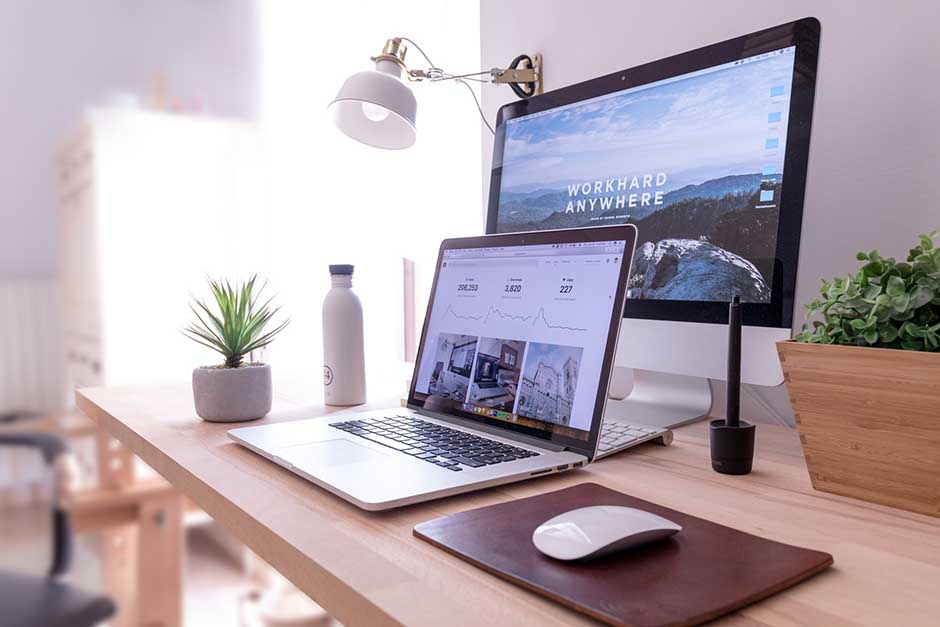 Many new businesses have what those in the industry call a "brochure site".
That essentially means it's the same content you'd get in a brochure but online. You know, home, about us, services, contact… pretty basic stuff.
But you don't want that for your site. And that's why we are going to talk about how to take your website to the next level in 2019.
BRANDING
Depending where you are at with your business, you may or may not have considered branding and what it actually means.
Branding is essentially how people perceive you – whether you've influenced that or not.
So, why not influence people the way you want to be perceived and take more control over how your clients, customers or potential clients see you?
For example, if you are a young, hip brewery, do you think it's important for you to convey that vibe on your website and online presence?
If you are a nightclub bringing in the world's best talent, should your website have energy and excitement?
If you're dealing with $1M+ wealth management, do you come across that way online? If you can't employ the fundamentals of good design, how do you expect to win the trust of high net worth clients?
If you are a home renovation company, shouldn't you have clean lines and crisp photos?
There are ways to take control of how people perceive you and that's ultimately attached to getting to know who you are, whom you serve and the problems that you help them solve.
Once you determine that, you can start speaking more clearly to your audience in a way that attracts the RIGHT customers and repels the WRONG ones.
You'll know if you're speaking more clearly because you'll sound less salesy and more like you're trying to connect with people on a more intimate level.
Remember, people buy with emotion and justify with logic.
FUNNELS
Funnels are all the hype these days, and that's great. A funnel is essentially the online process of moving a customer up your value ladder.
However, there are some fundamentals that really need to be understood before diving head first into the deep end.
How are you going to let people know who you are?
How are you going to get people to like you?
How are you going to gain their trust?
That's the general formula to get people to buy from you.
A basic sales funnel could start out with your free offering, something you provide free to someone so that they can get to know, like and trust you at a basic level.
This may include YouTube videos, eBooks, intro courses, webinars or free reports.
Next, you'll want to offer a lower ticket item. Typically, this is less than $50 and is pretty high value for that price. You want to "wow" them at this stage.
Because…
The next stage is to offer something in the $50 to $500 range, then, if it makes sense for your business, your high-ticket product or service at $500+.
Obviously, those numbers are starting points and can be adjusted based on what kind of business you have and what you offer.
USER EXPERIENCE
The user's experience is critical. It doesn't matter how good your website looks, if the experience sucks, you're going to lose a lot of potential customers.
The load speed of your website is the first thing to consider. If your site takes longer than 3 to 5 seconds to load, you're at risk of losing out. One major factor here is making sure your images and content is optimized for the web.
Tip: Visit www.imagecompressor.com to crunch your images without losing too much quality.
Another important factor is leading the user through your site quickly and efficiently.
Is it clear where to find information?
Are the links and buttons obvious?
Do you have strong and clear "calls to action?"
Do you have resources to help answer questions?
How reliable is your customer support?
In addition, you'll want to ensure the website is well designed and follows your brand identity standards. If someone lands on your site and it doesn't look a thing like the rest of your business, they may leave thinking that they are in the wrong place.
All of these play a huge role in having an optimized website in 2019. Let's make it your best year yet!
---
If you're looking for a community of like-minded peers, then you've come to the right place!
Click here to check out the Academy, where we help you develop, or build on, the skills you need to start and run a successful virtual business.
Then click here to join our private Facebook Community, where we talk about the tough stuff, the business of doing business, and support each other as we all make this virtual journey together.
Click below to get started today!
See you on the inside.