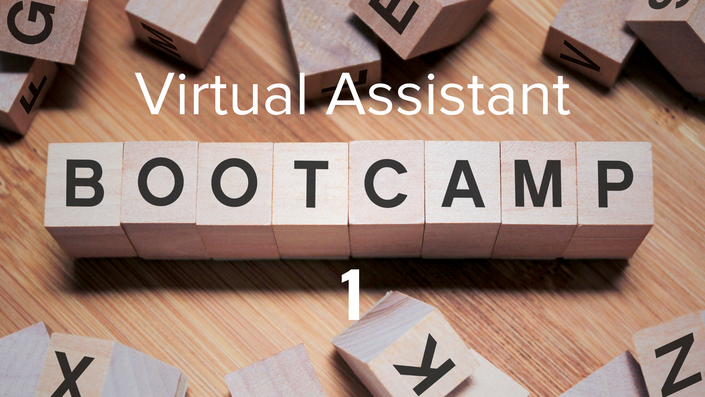 Virtual Assistant Bootcamp 1
Virtual Gurus Bootcamp - Recordings
The 2017 Virtual Gurus Boot Camp was a 5-day live training session comprised of hour long training sessions.
Now you can do the recordings in just 5 hours!
After you watch Bootcamp 1.0 - Make sure to take/watch the follow up Bootcamp 2.0 course.
We've packaged the Boot Camp sessions into a series of live recordings that we did with more than 400 aspiring Virtual Assistants.
Our Virtual Boot Camp is a beginner's guide to the essential skills assistants need to work in the virtual workforce. There are also helpful exercises to practice what you've learned.
(Important Note: you do NOT need to send in the assignments - this is only done during LIVE Bootcamps!)
Here's what the Boot Camp covers:
Admin Essentials: Basic administrative and business skills such as calendar management, on-boarding new clients and researching for solutions.
Web Platforms: Learn the basic of the web platforms your clients use such as WordPress, Wix, and Squarespace. You'll never be at a loss when someone asks you to "update my about page, please."
SEO and Social 101: How to identify the best social platforms for your clients and how to use them effectively. We'll also touch on the off-page SEO strategies that are in high demand!
Autoresponders and Landing Pages: This session explains the all-important marketing funnel and how business owners turn strangers into paying customers. You'll learn how to create landing pages, an extremely valuable skill!
Automation Primer: Automation techniques you can implement to save you time, money, and stress. Learn how to create systems and processes that do the work for you.
Your Instructor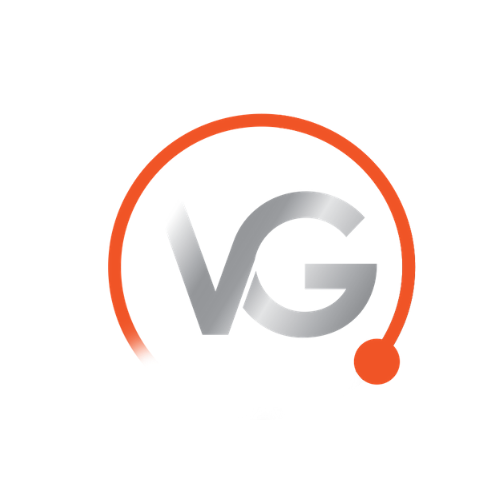 Course Curriculum
Welcome! Time to Get Ready...
Available in days
days after you enroll
Frequently Asked Questions
What if I change my mind and don't want to attend?
We would never want you to be unhappy however we also have to take into consideration the amount of time and content that went into the bootcamp. Every person who has taken the course has been satisfied, therefor we are not offering refunds.
What if I only want to attend some of the sessions?
You can attend as few or as many of the sessions as you like, however, we strongly recommend attending all sessions, because the information that we are providing is critical for all of our VA's to have in order to serve clients effectively.
I am an experienced VA - is there value in the Bootcamp for me?
Absolutely. Many VA's have strong areas of expertise, but don't necessarily have all of the skills and competencies in ALL areas that clients are looking for. Refreshing your skills and making sure that what you know is up to date is the kind of professional development that puts top-tier VA's ahead of the rest.
I am BRAND new to the Virtual Assistance Industry - will I be able to keep up?
You're going to find it a lot of information- but absolutely yes. This kind of foundation is going to give you exactly what you need to begin serving clients and earning an income as a VA!
What is the 'Exit Test"?
The Exit Test is a challenge encompassing all of the skills that we taught within the bootcamp. **You do NOT need to submit the test or any assignments for this Bootcamp replay.
This is an excellent opportunity to learn. If you have been thinking about becoming a virtual assistant - or have been trying, but not seeing the success you hoped for, then upgrading your skills and getting a firm understanding of exactly what skills, tools and strategies are needed to be competitive in this industry could make the difference between a successful career, and a huge disappointment.
Graduates of the Bootcamp will be prioritized when it comes time for us to bring more freelance VA's onto the team. While we cannot guarantee a role with the company, or among or pool of hundreds of clients, we definitely cannot hire or work with Virtual Assistants who do NOT have these skills.
Now is the time to take charge of your own career, and get the training you need to build a successful and thriving Virtual Assisting business - and we want to help.