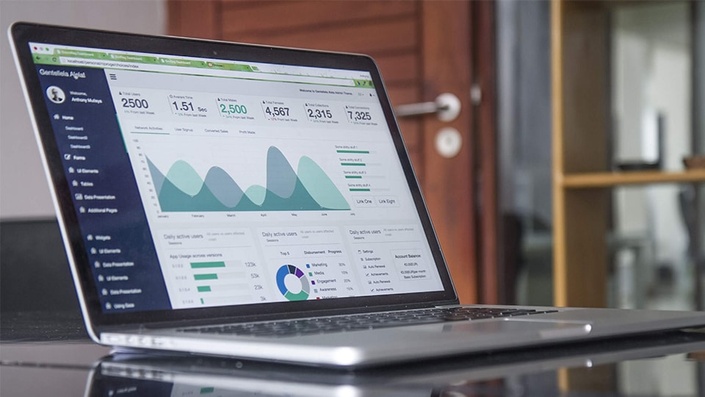 Intro To Facebook Ads
An introduction to the world of Facebook Advertising Duration: 1 hour, 31 minutes
Have you ever wanted to learn Facebook ads but just didn't know where to begin?
Have you jumped into Ads Manager and thought "Forget it - This looks SO overwhelming!"
Guess what? I have been there too! When I first started my career in Social Media Management, I steered as far away as I could from Facebook ads. They seemed SO overwhelming to me and I didn't think I would ever be able to learn, let alone create ads that converted as well as other Facebook Ad Managers.
But - check it out - Now I am a sought after Facebook Ads Strategist - I don't even have to go after clients any more - they come to me through word of mouth and referrals. I am a speaker at the largest Facebook Ad Summits, consultants to large companies, other experts are asking for my advice and I am teaching Facebook ads to others longing to learn this highly strategic career.
And I am here to encourage you and tell you that just like me, you CAN learn Facebook ads and you can do more than even learn - you can become a MASTER at Facebook ads!
In this course, you are going to learn:
- HOW TO THINK LIKE FACEBOOK - When you create ads, you are going to be competing with large companies, so how do you compete with companies spending thousands of dollars a day in ads? I will show you!
- OVERVIEW OF FACEBOOK ADS - What makes them work? How do you approach Facebook ads? You may already know this, but the answer isn't the same as Google ads - or Pinterest - Or Youtube.
- HOW TO SET UP BUSINESS MANAGER - Facebook is not the most user-friendly platform - Part of your success as an ads manager will be setting up Business Manager so you can properly manage your clients ads.
- HOW TO ACCESS YOUR CLIENT'S ACCOUNTS - Most clients get lost in ads manager and business manager so you need to be prepared to guide them on how to add you so you can work on their ads. It can be a mess if this isn't set up properly from the beginning and can cause a lot of frustration so I am going to walk you through a simple way to gain access to their account to make this as smooth and frustration-free as possible for your client.
- ADS MANAGER TOUR - We are going to take a tour of ads manager so you can see the main elements that you will be working with on a daily basis.
- PIXELS! - What are these, why does your client need them and how do you create and use them?
- SETTING UP ADS - Creating ads - Objectives, Campaigns, Adsets and Ads - We will create an ad together from zero to publish!
- TROUBLESHOOTING - Your ads aren't converting? Facebook isn't spending the money? No worries. I have a list of items for you to check if this happens so you can get back on track!
I am SO excited and honored to be your instructor for this course! And I have all of the confidence that you will learn Facebook ads and have fun doing so!
See you on the inside!
-Angeles
Your Instructor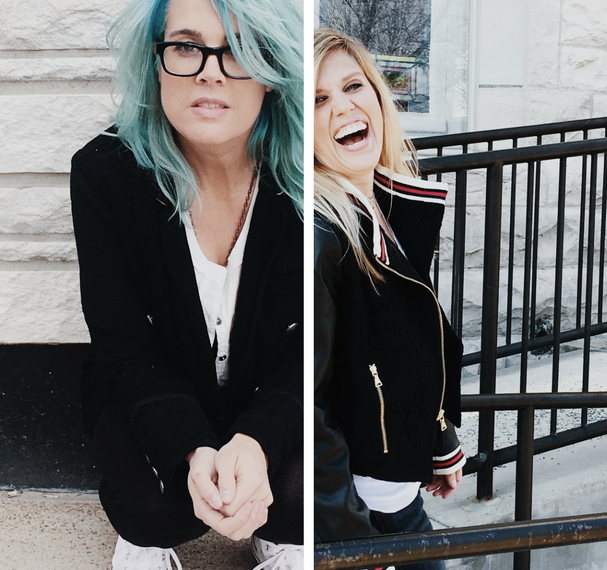 Angeles has been a business owner since 2008. With a BFA in Fine Arts, Business and Creative Writing, she is constantly thinking 'out of the box'.
Her background in coordinating large and small events, design, art and writing as well as project management - make her an asset to every client. She has been helping others with social media and content writing for almost 10 years. A few years ago she got her first taste of Facebook ads, soon after realizing she was onto something and her clients were getting incredible results, she became a part of two elite FB Ad masterminds. Education is so important in the FB ad world especially, one wrong move or wrong decision can easily get a client's account disabled.
Denise has been a business owner for over 17 years and has been in the creative industry for over 25. With her years of experience and success in all she has ever done, she brings her knowledge to social media and content writing with a vengeance. She knows how to take a blank canvas and turn it into a growth, educational, entertaining social media presence. She enjoys teaching others how to do this as well.
Together, they are Happy Little Mango, a high-demand social media marketing agency.