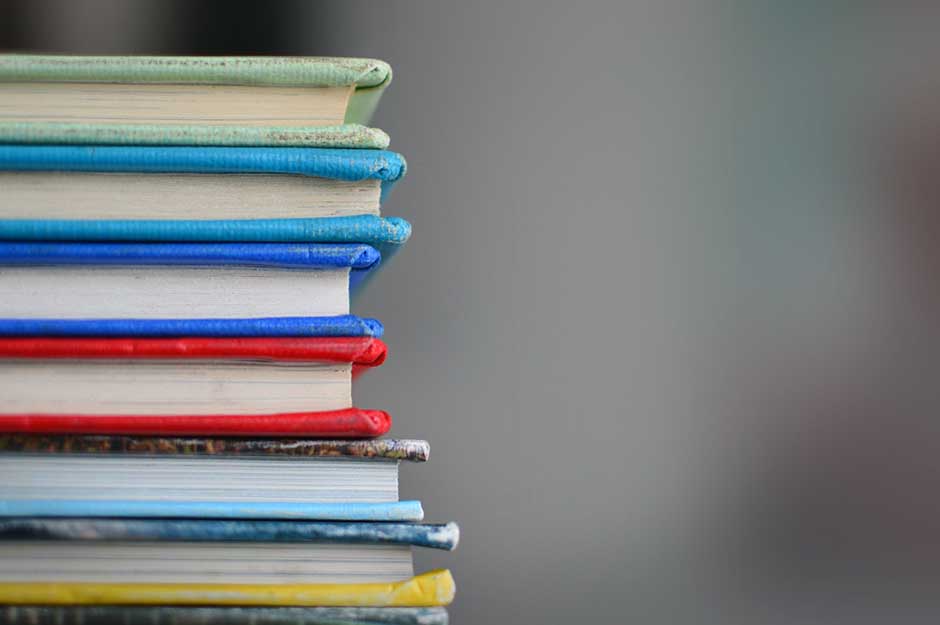 ---
Every once in a while you come across a book that changes the way you think and eventually the way you live.
Your paradigm is permanently shifted and you can't stop thinking about it.
Arianna Huffington, founder of the Huffington Post and author of 15 books, has this to say on the cover…
"An essential read for anyone who wants to regain control of their health, wellbeing and happiness."
The book is called 'Essentialism: The Disciplined Pursuit of Less' by Greg McKeown.
Have you ever felt both overworked and under-utilized?
Do you ever feel busy but not productive?
Do you feel like you're constantly in motion, but never getting anywhere?
If you answered YES, then the way out is becoming an Essentialist.
As a Virtual Assistant company, we understand the value of delegating, but also the value of helping clients understand what's actually important.
Business owners often get tunnel vision and focus on what's yelling the loudest at them, which quite often isn't the most important thing to focus on. If fact, it may be so unimportant to the big picture that it could be eliminated completely.
"If you don't prioritize your life, someone else will."
Take control of your life so that others can't
Essentialism lays out a road map that is systematic and easy to understand and to follow.
You'll start out by learning how to discern the trivial few from the vital many.
This can be a painful process. We like to think that everything we do is important; I mean that's how we ended up with this book in our hands, right?
What REALLY matters?
Are you focusing your valuable time and energy on who and what is yelling loudest AT you instead of what's yelling loudest INSIDE of you?
As a Virtual Assistant or Remote Worker, your focus will be on your clients needs, and in many cases they are also looking to you for help in keeping them focused on the big picture. Being able to discern what's vital in your clients business will make you much more valuable to them.
The reality is that much of what we deal with on the day-to-day is noise an unimportant.
As Arianna stated above, health, wellness and happiness are results of cutting out everything that's unimportant in moving you closer to your big audacious goal.
Now, with this said, there will be tradeoffs and a successful happy person is typically someone who has the mental and emotional ability to make hard decisions.
If you want to start, build and grow a business as a Virtual Assistant, then perhaps the tradeoff is much of your social life. That may shift later on down the road, but today, that could be the reality.
Essentialism is about getting the right things done. It's not about getting more done.
In the book, McKeown tells the story of Southwest Airlines (essentialists) and how they deliberately said no to everything possible to keep flight the lowest available. No meals, no preselected seats, and no first class service. When a customer purchased a ticket, they knew what they were in for. Critics lambasted Southwest saying that they couldn't possibly be successful with this model, but Southwest prevailed and other airlines (non-essentialists) eventually tried to adopt their strategy WHILE maintaining their own and failed.
My favourite sections are Play, Sleep and Subtract.
Play.
It's not often you run into a business book that talks about the importance of play. It's becoming more common, but most people still view play as unproductive, trivial and a waste of time.
The section title is called Embrace the Wisdom of Your Inner Child.
McKeown says, "Play expands our minds in ways that allow us to explore: to germinate new ideas or see old ideas in a new light. It makes us more inquisitive, more attuned to novelty, more engaged. Play is fundamental to living the way of the Essentialist because it fuels exploration in at least three specific ways."
Now, I don't know about you, but I sure feel good after a good game including sports, beanbag toss, cranium or even poker.
For those of you still challenged by the idea of play, it's also a great antidote to stress. So if you're interested in productivity then you also know that stress is the mortal enemy of being productive.
Sleep.
Here is another sore spot for entrepreneurs, overachievers and even Virtual Assistants.
I've heard about people talking competitively about how little sleep they need.
The title of this section is Protect the Asset.
Sleep is critical for mental, emotional and physical wellbeing. Lack of sleep WILL catch up with you… it's just a matter of time.
The National Heart, Lung, and Blood Institute recommends no less than 7-hours per night for adults 18+.
Read More: https://www.nhlbi.nih.gov/health-topics/sleep-deprivation-and-deficiency
"The way of the non-essentialist is to see sleep as yet another burden on one's already overextended, overcommitted, busy-but-not-always-productive life. Essentialists instead see sleep as necessary for operating at high levels of contribution more of the time."
Subtract.
Have you ever cleaned out your closet and felt a massive weight lift?
The title of this section is Bring Forth More by Removing Obstacles.
Something I've consistently practiced throughout my life is purging. It feels SO good to let things go and make space for new.
This section also opens with a powerful quote from Lao-tzu,
"To attain knowledge add things every day. To attain wisdom subtract things every day."
The biggest takeaway here is to first be clear and understand the goals and intents.
In doing so, you'll know which obstacles to remove. It's fairly simple with your wardrobe, but when it comes to business more clarity is required. So, make sure you go through the clarity process first before you slash and burn.
Conclusion
This isn't a book to read once and add to the shelf that collects dust. This is a book that I suggest you study and apply consistently to all areas of your life.
As a Virtual Assistant, this book will help you both with managing your own life and workflow, but you'll also be able to better assist and guide your clients.
If you want to make an extra special impact, recommend this book to your clients after you've read it. The more you align with your clients, the smoother process and conversations will be!
---
If you're looking for a community of like-minded peers, then you've come to the right place!
Click here to check out the Academy, where we help you develop, or build on, the skills you need to start and run a successful virtual business.
Click below to get started today!

See you on the inside.