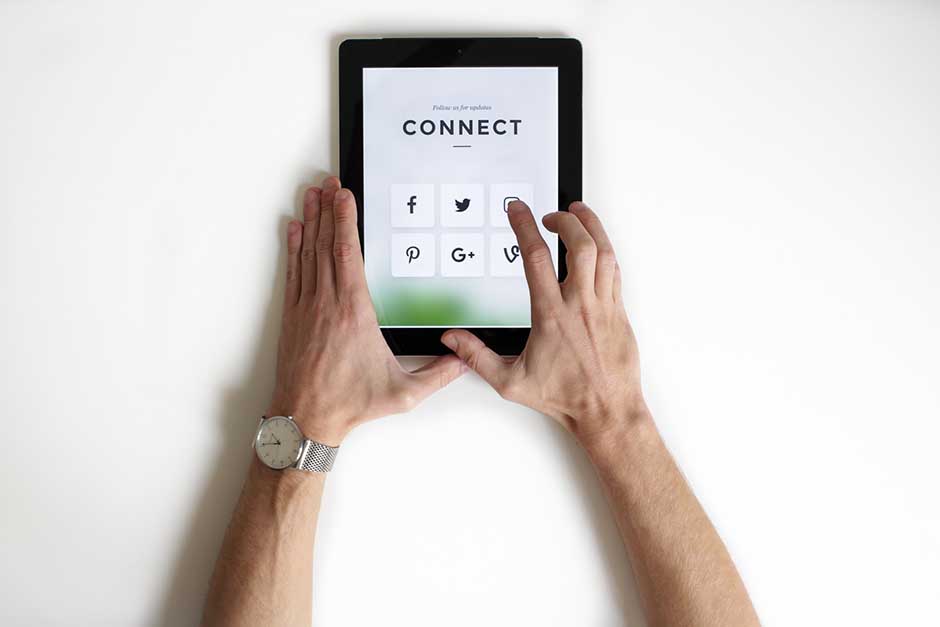 ---
It's the beginning of a new year and that means another 12 months of social media... but if you're planning on just hitting share, like and retweet a few times, then you're doing it all wrong.

For some social media is just an afterthought when it comes to promoting their enterprise, but with the right strategy social media can be the pathway to garnering more engagement, heightened interest, and ultimately more dollars for the business.
In fact the beginning of 2019 is the perfect time to inject a little more personality, passion and pizazz into your social media and you can start than NOW.
There are three pillars you should be focusing on when it comes to your social media plan for 2019, and they are to Engage, Focus and Challenge.
ENGAGE
When it comes to your social media presence, engagement should be approached as a two-way street.
Not only do you want more people to engage with your posts, but you want to engage back - and we don't mean by just spreading the "likes around."
True engagement happens when you interact with other accounts as well as comment and follow other pages while building an audience through consistency.
When it comes to getting people to engage with your posts, you want to give them a reason to care.
Sure, you can post an article to Linkedin and upload an Instagram photo and Tweet an update but are you going further than the "like my page" approach?
One of the best ways to get people to engage is to ask them a question and listen to their answers.
It can be as simple as a poll question or a fun quiz or as easy as asking your followers' opinion on something.
It may not happen overnight but the more you pose an engaging question or challenge to your followers, the more they will respond over time.
Remember people also pay more attention to photos and videos and, lately, more businesses are turning to live videos to engage with their followers.
A simple video per week - or if you're super ambitious, one per day - will gradually garner more attention and engagement over time.
Why not start now?
FOCUS
It's easy to lose focus when it comes to social media but the new year provides the perfect time to take a step back and FOCUS.
An easy way to refocus your priorities is to remember that different social media platforms provide different benefits and, while many businesses want to save time and post the same content across all of the platforms, it often just clutters your networks and looks spammy.
If you can focus your content and tailor it to the platform you're using, it will go a lot further than cross-posting.
For example, Facebook is a great place to pose questions and share videos and live videos while Twitter is great for quick updates and links. LinkedIn is a platform where you can share longer-form content like blogs - and not just yours.
There are so many social media avenues out there and we don't recommend trying to focus on more than three or four social media platforms at a time because it just gets to be a lot.
This year, focus on your top three platforms and divert your energy into making them the best they can be.
Unique content is important for each and while they can be the same topic, what works for one doesn't always necessarily work for another.
CHALLENGE
The start of the new year is a great time to challenge yourself to be better than last year and that goes the same for your social media content.
Crafting an engaging social media presence doesn't happen overnight and it can take a lot of work and commitment.
Challenge yourself to try something new when it comes to your social media.
If you haven't taken advantage of video yet, it's the perfect time to experiment!
Start with one five minute Live Facebook video per week and just update your audience on what's new with your business. Don't be afraid to inject some personality into your videos; people love authenticity.
This start of the new year also provides also a great chance to challenge yourself to not only focus on selling to your audience, but really listen to them and provide them with value.
You don't always have to promote your business; it's okay to share other content and ideas, too.
Lastly, challenge yourself to try something new each month.
Whether it's to increase your brand awareness in February, achieve more sales in April or grow your audience in October, pose a different challenge each month that you can focus on and measure its success.
With these three pillars in mind, I am confident that you will knock the new year out of the park!
---
If you're looking for a community of like-minded peers, then you've come to the right place!
Click here to check out the Academy, where we help you develop, or build on, the skills you need to start and run a successful virtual business.
Then click here to join our private Facebook Community, where we talk about the tough stuff, the business of doing business, and support each other as we all make this virtual journey together.
Click below to get started today!
See you on the inside.