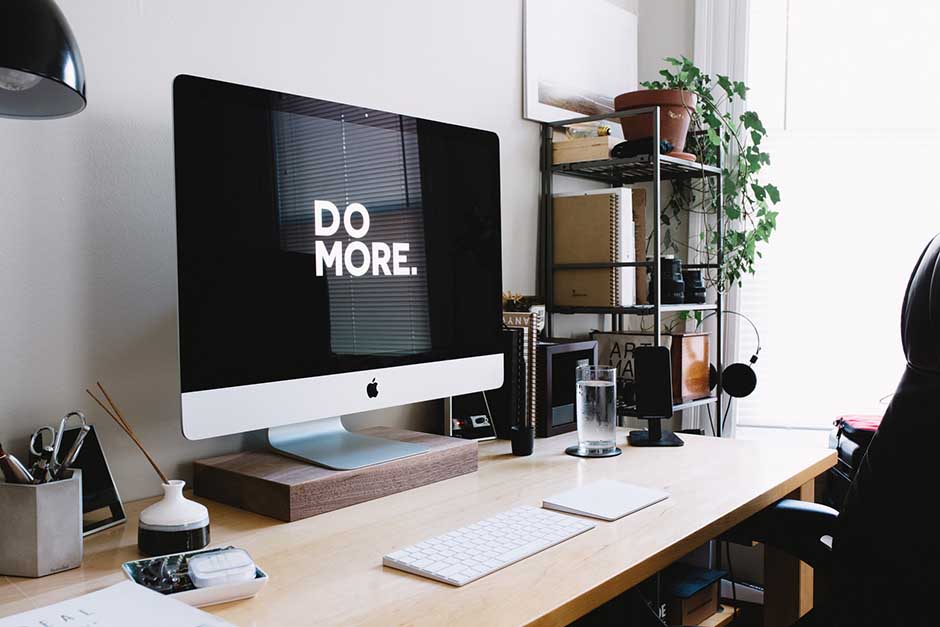 ---
Let's make this year really count by looking at productivity a little bit differently.

Typically, we consider ourselves productive if we fill up our days with work and check items off a list.
But, that's not really the best way to go about it, and here's why. When you have the attitude of being busy and getting things done, quite often the most important things get pushed to the wayside.
These are the tasks that are the most important but usually the least urgent. Urgency is a trap that people get caught up in, and for good reason. When people are on you to get something done, there is immediate relief once that task is complete.
When we work on what's most important, quite often we don't see rewards for our efforts for quite some time.
I recently watched the new Sharon Stone movie All I Wish on Netflix. I was curious about her career and looked her up. She worked incredibly hard taking the roles that she thought would continue pushing her forward in her career. She worked at McDonald's on the counter and struggled through B-movie roles. It took her 10-years to get her big break in Hollywood. It was a cute movie, by the way, about romance and never giving up on your dreams.
The first thing to get clear on is WHAT exactly are you working towards. What's your ultimate objective? The flat out truth is that if you don't know where you are going, how the heck are you going to get there? You'll be stuck in the cycle of doing what's urgent and not what's important.
Use the diagram below to help visualize this process.
The circle on the left represents where you are today and the circle on the right represents where you want to be in X years. The horizontal line is the timeline and the vertical lines indicate milestones along the way.
When you are looking for clarity, work on this diagram starting with the circle on the right (unless you don't know where you're at now… then do that first *cheeky grin*).
Working through this will certainly require multiple iterations as you progress. Do your best to ensure that where you want to BE is solid. Try to get that as locked down as possible before navigating the rest.
Once you have your first milestone figured out, it's time to craft your focus around that single objective.
Now would be a good time to talk about how useful a Virtual Assistant is. If you can pass off 2-hours of admin work per day to someone who is happy to do it for you, think about how much quicker you'll be able to move through milestones.
If you're an assistant, you can use this guide to help yourself succeed as such. Just because you're working for someone else, doesn't mean you can't have your own goals within that role. To make yourself a very valuable assistant, get to know your clients dreams and deeply understand what their current objective really is. This will help you anticipate how to serve them at a higher level.
Focus daily on the one thing that will move you towards the next milestone. Complete it, then focus on the next one thing. Continue like this every single day.
This doesn't mean you're not going to do anything else, which would be silly. Sometimes your task for the day may take 5-minutes and sometimes it will take 5-hours. As long as you make it a habit to complete one important thing each day, you're hitting the ball.
The best time to refresh the timeline is after a milestone has been completed. There will always be new insights and information to consider and assimilate into the plan. You'll be moving in angles, not straight lines.
So how does that sound? Do you think you can take care of ONE thing every single day that moves you in the direction of your end goal?
Always remember that it's not about reaching the goal; it's about the journey towards it. If you make it to the end then you're not really looking to hit your life 'out of the park' so to speak. Make that right circle something so big and wonderful that you feel silly even writing it down.
What do you think people thought of Steve Jobs when he first said that he was going to put music in your pocket?
Check out this clip from an interview with his oldest daughter. I think the reference to the Walkman gives you a good sense of when he made this statement. Back then, that objective would have sounded absolutely ludicrous.
Steve Jobs: I'm gonna put music in your pocket.
Lisa Brennan: What?
Steve Jobs: A hundred songs. A thousand songs. Five hundred songs. Somewhere between five hundred and a thousand songs. Right in your pocket. Because I can't stand looking at that ridiculous Walkman anymore. You're carrying around a brick playing a cassette tape. We're not savages. I'm gonna put a thousand songs in your pocket.
Lisa Brennan: You can do that?
Steve Jobs: We're very close. All I have to do really is wipe out the record business, as we know it and we'll be all set.
And approximately 20-years later, that's exactly what he did.
This way of looking at productivity should help take some weight off your shoulders and help you get excited for the year to come. Dream big and just remember that if you took one small step every day this year, that's 365 steps towards your dream!
To recap, here are the steps to accelerate productivity in 2019.
Clarity – get clear on what you ultimately want to achieve (make it big!)
Milestones –what needs to be accomplished to head in the right direction?
Focus – make it a habit to focus on your ultimate goal daily
Repeat – every time you reach a milestone, recalibrate and continue focus
---
If you're looking for a community of like-minded peers, then you've come to the right place!
Click here to check out the Academy, where we help you develop, or build on, the skills you need to start and run a successful virtual business.
Then click here to join our private Facebook Community, where we talk about the tough stuff, the business of doing business, and support each other as we all make this virtual journey together.
Click below to get started today!
See you on the inside.