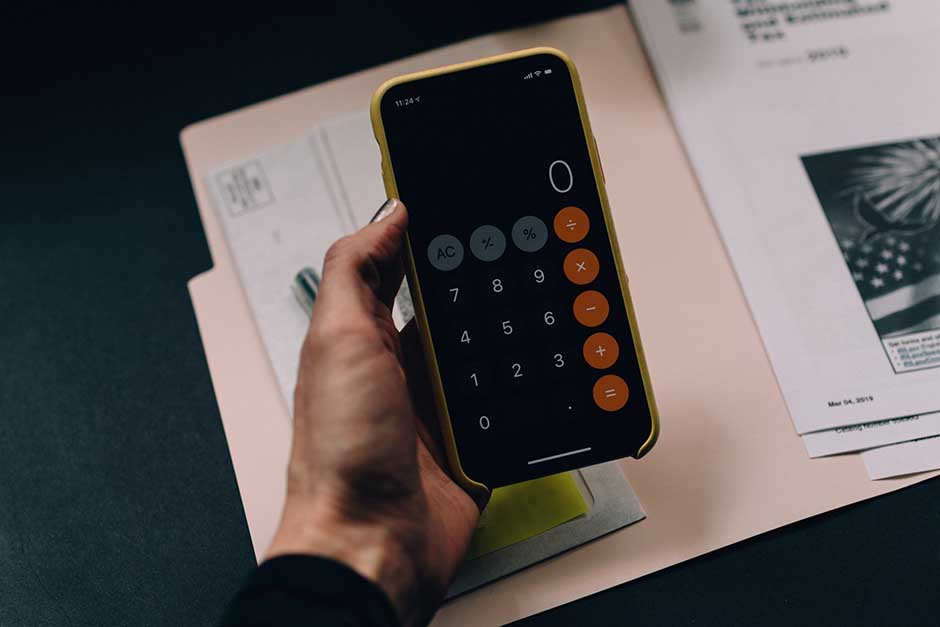 ---
"Beware of little expenses. A small leak will sink a great ship." - Benjamin Franklin

Happy New Year to each and every one of you!
2019 is here and we're excited to get a jump start on all of the amazing things that are to come in the next 12 months.
One of the first things that I want to cover is goal setting in your virtual business; specifically, your money goals.
For most people, this month is focused on recovering from Holiday Hangovers, and our personal finances are top of mind as the bills start rolling in – every holiday party we've attended, every hostess gift we've joyously handed over, all of the beautiful dinners we've prepared, and carefully chosen gifts we've given, all come back in the form of a VISA statement.
We're reminded of all of the generous giving that we've done, and now it's time to start focusing on the generous giving we'll be doing to the credit card company.
The one big secret that most people won't talk about though, is the fact that your business finances work very similarly to your personal finances, which is why it's important to talk about it here.
Financial Goals in Your Business
The beginning of the year is obviously the perfect opportunity to start setting, and planning for, the financial goals that you have with your business.
It's not enough to say, "I want to make more money this year", and then cross your fingers hoping that it will happen.
In fact without a plan, if you make even $1.00 more than last year, then you've technically reached that wishy-washy goal!
I'm willing to bet that if I were to sit with you in 12 months' time and ask you how happy you are for having reached your goal of, "making more money this year", that $1.00 increase isn't going to cut it.
If you're serious about your success, then you need to know the numbers! Sound scary? It doesn't have to be.
Know the Numbers
There is a common myth out there that a virtual business is only as expensive as the laptop you use and the internet connection you have.
I'm here to tell you that, while a virtual service-based business does indeed cost less than a traditional brick-and-mortar business, or a product-based business, there are absolutely still costs associated with it that you need to take into account.
So, the very first thing that you need to do is figure out how much it costs to run your business.
Here are a few of the areas that you want to look at:
Banking and Processing Fees (how you invoice and how you get paid, costs money)
Specialty Software and Tech Tools (do you need accounting software, webinar software, podcasting software, email management software? The things that you need, to do the job that you do, they all cost money)
Marketing Tools (if people don't know about your business, then they can't hire you – marketing costs money)
Work Space (you work from home – perfect! But your business needs to 'rent' the space that it's taking up from you, and that cost needs to be factored in)
Taxes (we all need to pay taxes!!! This is a cost that you need to factor in and put aside no matter what)
Personal Growth and Ongoing Learning (as an entrepreneur/business owner, it's your duty to always be learning!)
Click here to go to the Academy and learn something new!
Set Your Goals
Once you've calculated all of the costs associated with your business, then you can move on to the goal-setting part.
When you look at everything that you want to accomplish in your business, what is the actual revenue that you want to be generating?
Is it $500 per month? $1,000 per month? $10,000 per month?
If you want to generate $1,000 per month this year how are you planning on doing that? What are the services, activities, or campaigns that you will be running that all aim directly at achieving that goal so that you can hit it?
You might take a look at your goal and think, "ok, in order to reach this goal, I have to have 2 clients per month each paying me $250, plus 4 micro-projects that total up to the additional $500."
Take that line of thinking one step further and you can start to build an action plan for attracting those 2 clients and 4 micro-projects, in order to ensure that you have everything you need to achieve your monthly financial goal of $1,000 in revenue.
Remember, every financial goal that you set for your business has to be specific and have an actionable plan attached to it if you hope to achieve it.
Your Business and Debt
If there is one piece of advice that I could give for 2019, it's to stay as far away from business debt as you possibly can.
Here's the thing...I firmly believe that if you are in a virtual service-based business (which means clients are hiring you for your brain) then you should have no need to take on large sums of debt to get your business off of the ground.
When you're a new business, there is so much advice floating around that it can be hard to figure out what you need and don't need, and many suggest borrowing large sums of money to 'get started'.
A few grand for a fancy website, hundreds for photography shoots and business cards, another few thousand on large software tools that are way too big for what you need right now….
Take it from someone that has slowly built their own virtual service-based business from the ground up without borrowing large sums of money.
Does it take a bit longer to get going? Sometimes...but not always. Will you need to do a lot on your own in order to get things up and off of the ground? Yup.
But the upside to running a business without debt, is knowing that you have a sustainable business that doesn't need to rely on debt to keep going.
Invest in yourself, learn as much as you can and then funnel all of that new knowledge and experience back into your business and you'll be well on your way to setting a strong foundation for your businesses future.
Your Business Finances for 2019
As you step further and further into the year, do so with purpose and with a solid understanding of how your business functions so that you can set strong and attainable financial goals.
If you invest in yourself, understand the real numbers associated with your business, set specific financial goals, and can keep out of debt in the process, then you are going to crush 2019!
---
If you're looking for a community of like-minded peers, then you've come to the right place!
Click here to check out the Academy, where we help you develop, or build on, the skills you need to start and run a successful virtual business.
Then click here to join our private Facebook Community, where we talk about the tough stuff, the business of doing business, and support each other as we all make this virtual journey together.
Click below to get started today!
See you on the inside.