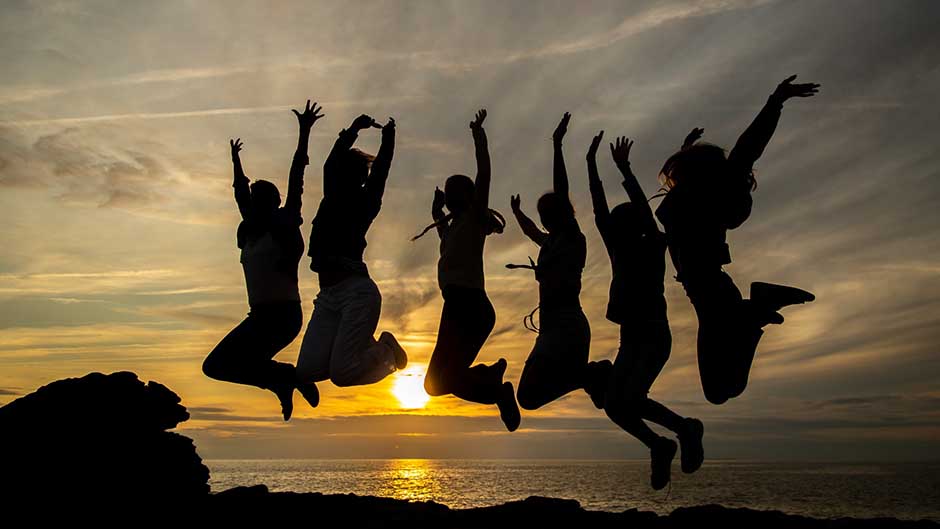 "There's no better time to get those three R's in than as the calendar wraps up another year."
Which three R's, you ask? Recharge, Refresh and Rediscover.
When it comes to the holiday season, many feel like the time flies by while preparing for the holidays, visiting with family and all of that shopping. It can be stressful - but it doesn't have to be.
It's important to find time for yourself and there's no better time to Recharge, Refresh and Rediscover than during the last month of the year so you can hit the New Year feeling inspired and rejuvenated.
Let's take a look at how you can find some time to reinvigorate your core; your mind, your body and your soul.
RECHARGE
When December rolls along, people tend to rush around trying to get everything done and their "to do" lists often bulk up with stressful chores and tasks - but it's important to find time to relax
The winter holidays are the perfect chance to recharge your batteries and hit the New Year running. Whether it's taking time to relax by the fire with a book, grabbing some tea with some friends or even just getting out and having a snowball fight with the family, we all need to take a step back from our responsibilities and just BE present in the moment.
We often plan for the holidays so much that we forget to actually enjoy them, too!
We challenge you to go for a late-night ice skate, take a walk around the community to see the Christmas lights or even just sit in silence with a good book; anything that will clear your mind and help you feel recharged. You'll be thankful for those moments once the New Year rolls around and it's time to get back into the swing of things.
And don't forget to get some sleep!
REFRESH
The end of the year is a great time to perhaps refresh your look, refresh your living environment or refresh your mind - and if you're extra ambitious, why no refresh all three?
It feels pretty great to go into the New Year with a fresh look, a fresh attitude and a fresh outlook doesn't it? Whether it's a new haircut, maybe a new outfit for work or even just re-invent your living room space, there's something to be said for a few small changes before the New Year.
This is also a great time to reflect on the past year and think about what worked - and what didn't - and refresh your mindset before you head into January. Learning and growing from past mistakes is a sign of success and there's no better time to hit reset than now.
You'd be surprised how good it can feel to refresh yourself and when January comes along, you'll be feeling ready for the next chapter of your life. Challenge yourself to refresh a key area of your life before January hits.
REDISCOVER
Here is an "R" word you probably don't hear enough; Rediscover.
Whether you need to Rediscover what makes you happy, Rediscover your passion, Rediscover an old love or simply Rediscover your magic touch, this is the perfect time to reflect on the past year and remember what makes you get out of bed each day.
There is a saying that people can't begin to understand themselves until they are lost but we don't agree with that. We believe getting to truly know oneself consists of constant rediscovery and being able to honestly ask yourself, "am I doing my best today?"
If you forgot what makes you tick, why not look within and rediscover what makes you, you? The holiday season is a great chance to reflect on the past year and prepare yourself for 2019.
A great way to rediscover yourself is to start a journal and write down what makes you happy, what makes you sad and everything else in between. One you have a chance to reflect on your answers, be prepared to make the necessary adjustments you need to make to make 2019 your year to shine.
Happy New Year!
---
If you're looking for a community of like-minded peers, then you've come to the right place!
Click here to check out the Academy, where we help you develop, or build on, the skills you need to start and run a successful virtual business.
Then click here to join our private Facebook Community, where we talk about the tough stuff, the business of doing business, and support each other as we all make this virtual journey together.
Click below to get started today!
See you on the inside.